You block book times for a minimum of 2 sessions & I ask for advanced payment. The longer into the future you block book me the cheaper my rate gets. If you need to reschedual an appointment I am happy to accommodate (and I am able to offer multiple options 99% of the time) but all cancelled appointments (ones you don't reschedule) are at your cost as my time is blocked off exclusively for you. In the rare circumstance where I have to reschedule your existing appointment you are given one free session as compensation.
Personal Training Rates
2 sessions in advance = £70 (£35 per session)
4 sessions in advance = £120 (£30 per session)
6 sessions in advance = £150 (£25 per session)
10 sessions in advance = £225.00 (£22.50 per session)
20 sessions in advance = £400 (£20 per session)
Other Products
Optional pre-workout drink designed and prepared by me – £2.50.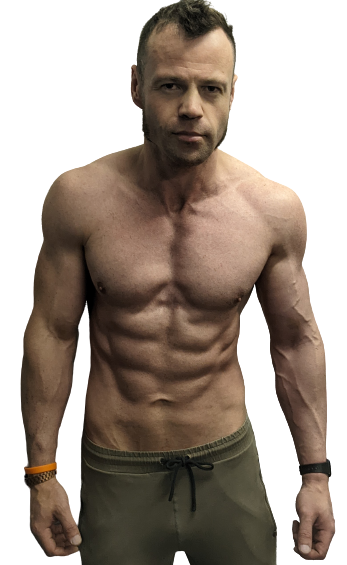 1-on-1 personal training at my CA13 gym from £20/hr WhatsApp me 07468430149
Depending on your level of fitness we will undertake between 1 to 4 sessions per week. 2 sessions per week is considered ideal for most people starting out.
An optional diet plan is included for all personal training clients.
Contact me to get started.
Strength & Conditioning for Athletes
I offer strength & conditioning training for athletes in the following sports (both amateur & professional):
boxing
mixed martial arts
football
athletics
rugby union
rugby league
Rates for S&C coaching for amateur athletes is the same as my rates for personal training (see above – starting at £25 per hour).
Because professional athletes generally need more of my time & in a more varied way I use ad hoc pricing. Examples of costs have included:
Professional boxer – 8 weeks of 3* per week strength & conditioning sessions (24 sessions), diet planning & management, weight cut, rehydration/refuel & fight week in person attendance. Fight week travel & hotel is covered by the promoter/manager/fighter. Cost: £2,000.